...I think I'd much rather go camping and drive scenic drives than go to an adventure type place like Disney World. We had an awesome time and I think that this is the best time to enjoy the great views and awesome changing of the leaves.
This tree was right outside our tent. I love how there are at least three colors in the leaves and how well they look together. It was so peaceful watching the leaves fall.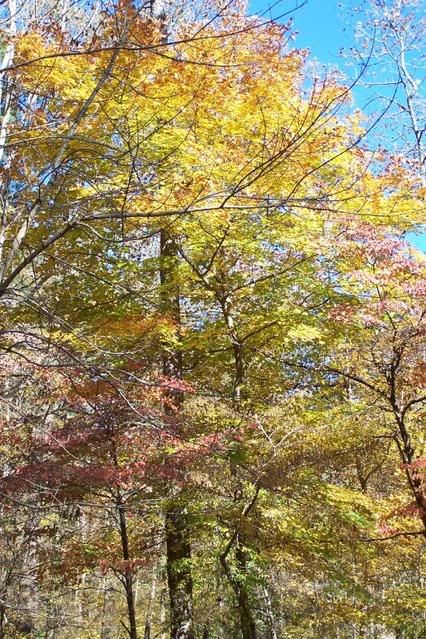 Throughout the year, I try to remember how it sounds as the water flows past and the sounds of the night. Each time I return, I am amazed at how much I forgot and how wonderful the sounds are.
Nearby falls.
Me at the bottom of a hill. I look forward to hiking the trails in the National Forest where we camp. We have returned to the Ouachita Mountains for many years now.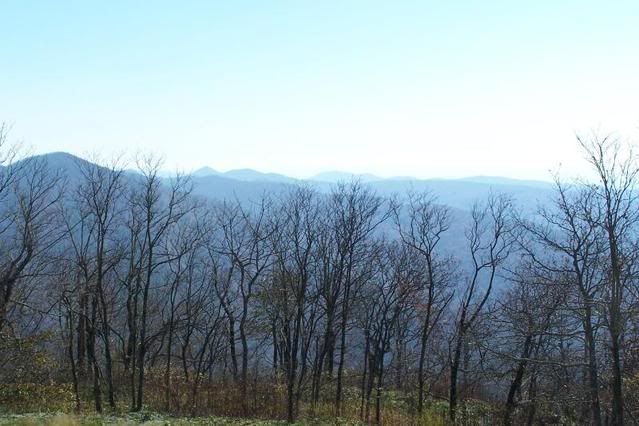 More trees. I just love looking up at them.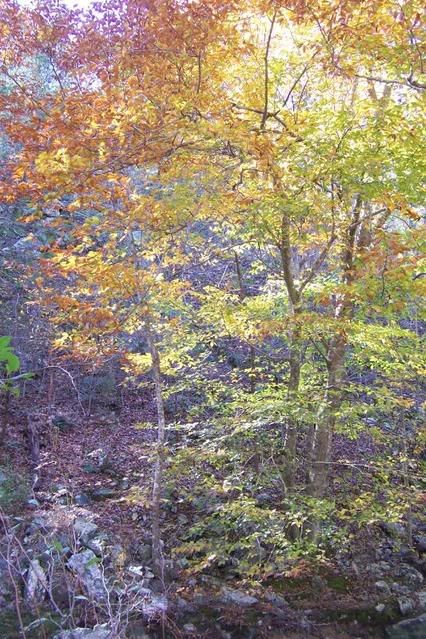 My little one does too.
The one lane roads are tricky to drive...especially with all the switchbacks.
We just love the water... I found this place when I looked on the map for the nearest area to camp that had mountains and water where there weren't a lot of people. We happened upon this particular camping park and, even though I've looked elsewhere, I haven't found anyplace I enjoy more. It's not too far from home...about 6 or 7 hours.
This is right behind our tent/camp area.
Hunting for rocks.
Another hike. This is near the top of a hill looking down.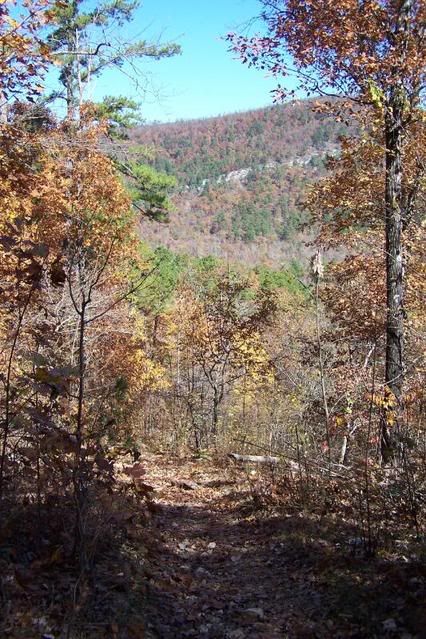 'My happy place.'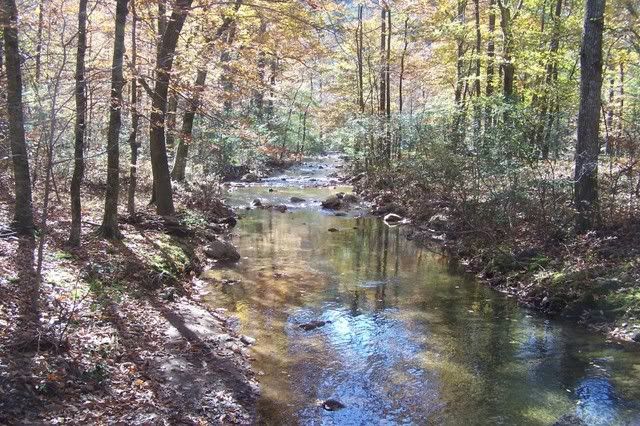 This is the life!