Last weekend, we drove out of state to my hubby's company picnic. It was a really nice event and we all enjoyed the food, entertainment and activities they provided. As soon as we arrived, we immediately went paddle boating (and were the first ones to do it.) This is a pic as we got started.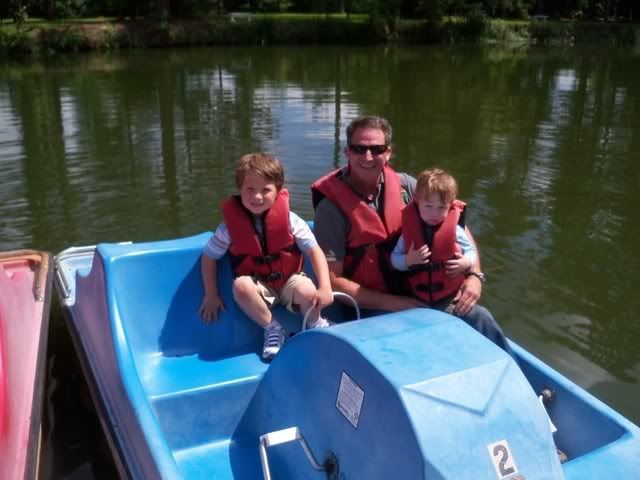 My toddler didn't quite know what to think of it at first. Of course, I didn't even notice his dirty fingernails until I looked at the pics the next day, lol!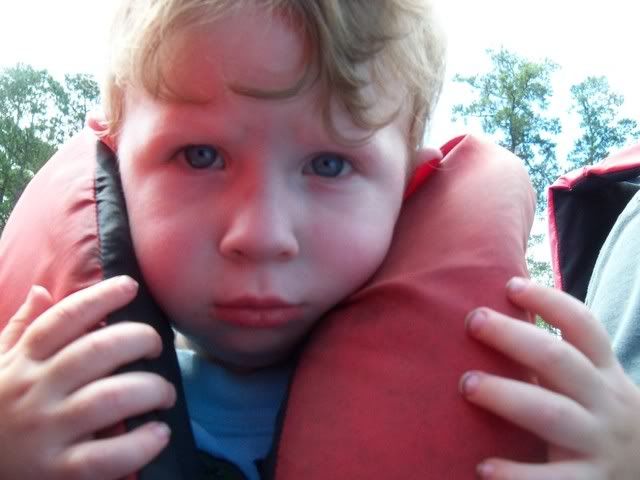 Yep, I enjoyed it too.
Hubby readjusting his sunglasses.
My preschooler's favorite activity was sliding down this slide. It was so hot that they added the water hose to it and it was very slippery (and lots of fun!)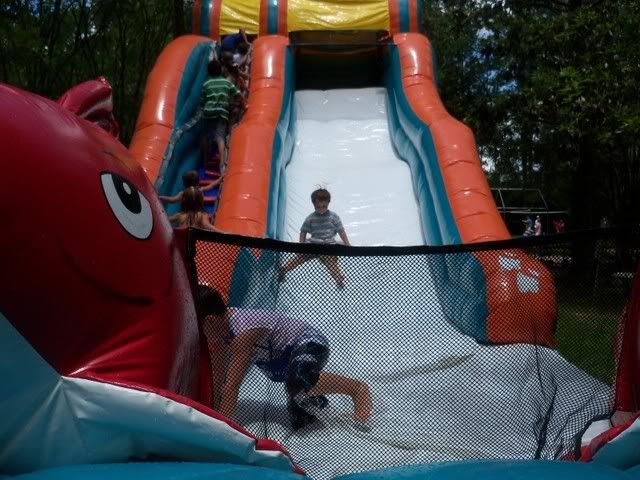 My toddler preferred to walk around the trees in a circle, over and over. ??? It was really hot that day! However, my toddler insists on wearing long sleeved shirts. Since he is very pale and hasn't been exposed to a lot of sun, I figured it was a good thing on this day.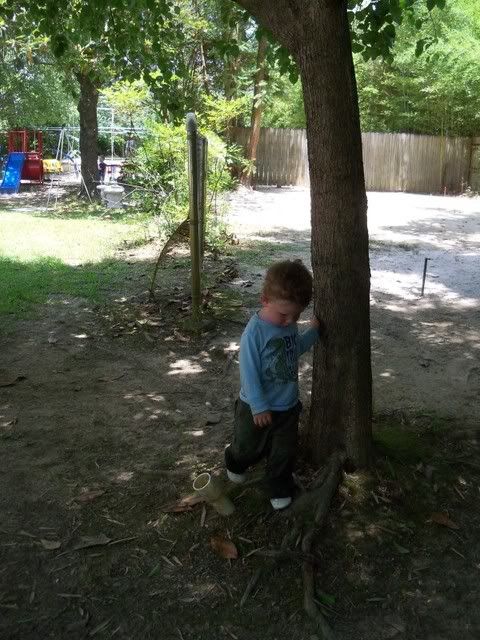 This event was held at a private function facility so it was well shaded in many places and had a pool, inside rooms with a/c, miniature golf, basketball hoop games, horseshoes, volleyball, sack races, bingo, jumping inflatable thing for kids and lots of food and slushies. My kiddos LOVED the free slushies and drank lots of them!!
Later on, everyone else rode the boats again and I stayed and took pics while they floated around. I realized at some point while waiting that my hubby was allowing my toddler to enjoy a short nap.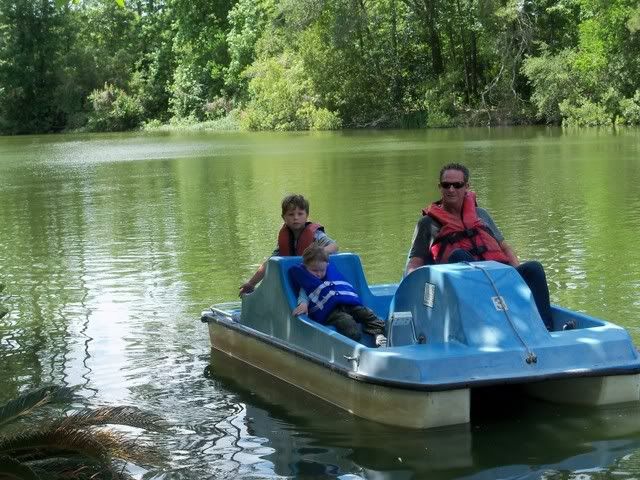 Even after parking the boat, my toddler still didn't wake up. He was totally out and was tired! It was an awesome day! Good thing we had lots of sunscreen on. I had to get just one more pic.....and then I picked him up.