While sightseeing at the top of the Empire State Building last weekend, I was quite surprised to see one pigeon! (this is my daughter in front of it as she's sending a pic via her cellphone)
I couldn't believe it was able to get up so high (we were on the 102nd floor observatory where you could stand there and feel the wind.) While I'm definitely afraid of heights, being up there didn't really scare me...until I reached out a little to use my camera/cellphone to take a picture and then it dawned on me just how high it felt...my stomach got all tied up in knots and decided I didn't need any more pictures.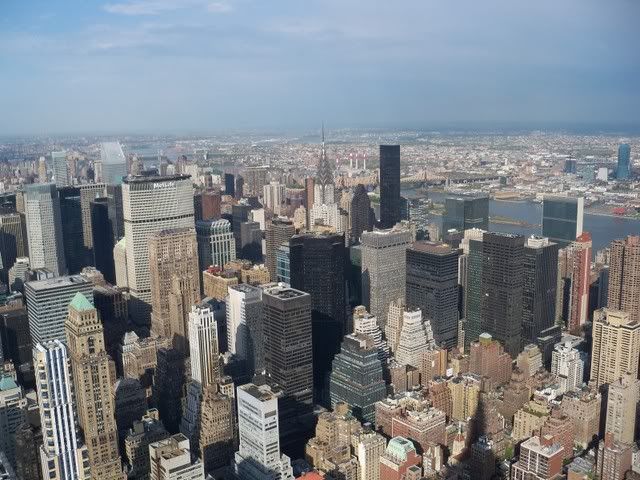 What a brave bird!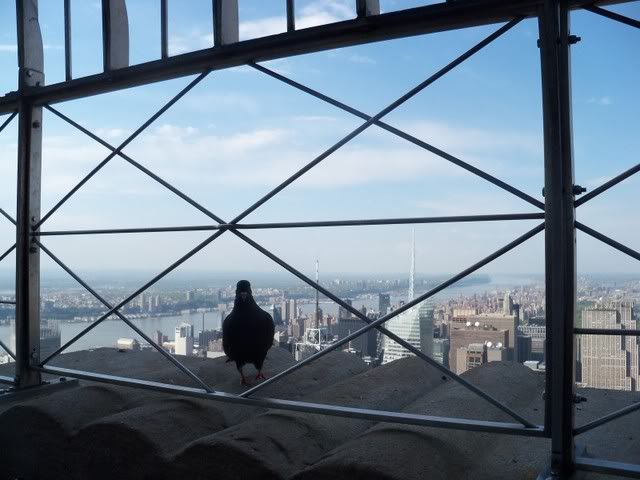 See more SOOC Saturday posts
here
.