I love this holiday...especially getting my young kiddos ready for their class parties. Perhaps it's the chocolate I love! I am always reminded how special the day used to be when I was young and my dad would give me a candy valentine full of little chocolates. The night before my youngest son's party, he was signing his name (or initial) and picking which valentines go to which classmate. It was a nice calm happy evening.
Of course, the next morning, it's a different story. Apparently, he decided to color his arms (this is the second day in a row...I found his stash of markers and hid them!)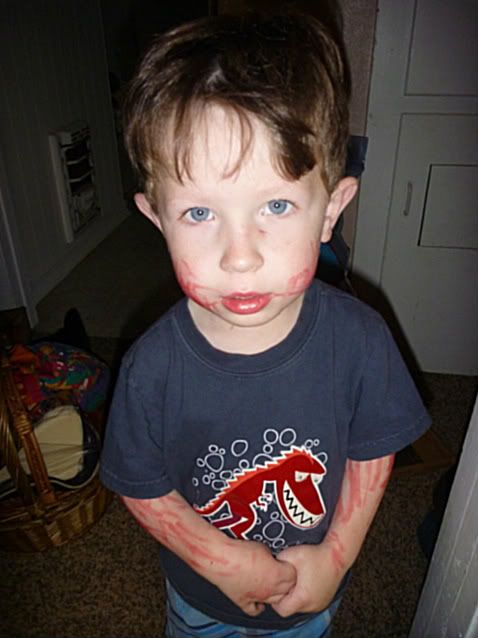 But later, he was his cute self again at his class party. Of course, it'd would have been better if he had smiled before the picture was taken instead of the moment after the flash went off, lol!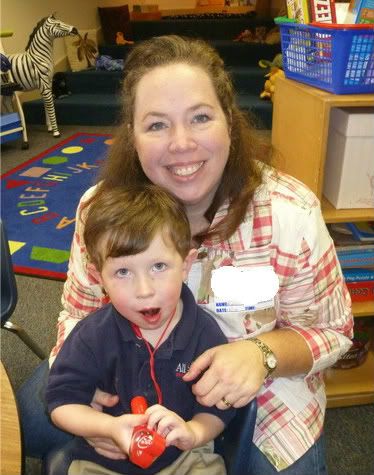 But I managed to get a decent picture after all.