...at school yesterday was a milestone! This is my kindergartener showing me his tooth in the little plastic tooth he got from his teacher to keep his tooth safe. He had been wiggling it for a couple of weeks (after he realized the tooth behind it had practically come through already.)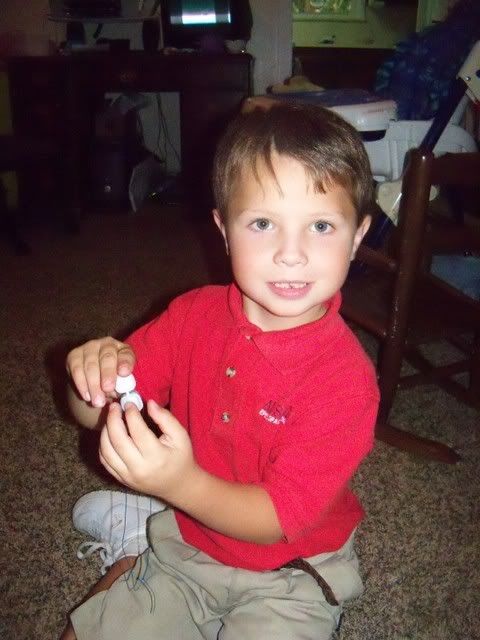 This is one of the toothless pictures I emailed to his dad (at his work) so he wouldn't miss out on it!
And, of course, placing his tooth (in the little tooth fairy box) under his pillow before he went to bed. When I was little, my teeth always were in a piece of aluminium foil, lol! The tooth fairy brought him a whopping $2. He was really excited this morning!