This past month has been full of stress...particularly dealing my my MIL and trying to figure out what's best for her in the long run. And that's still going on as in the last month, she's gone from her ALF to the hospital, to a hospice and now to a skilled nursing facility for rehabilitation. It's hopefully the place where she'll either walk (or wheel a wheelchair) and then the decision will be made about where she goes after that... For now, she's physically ok.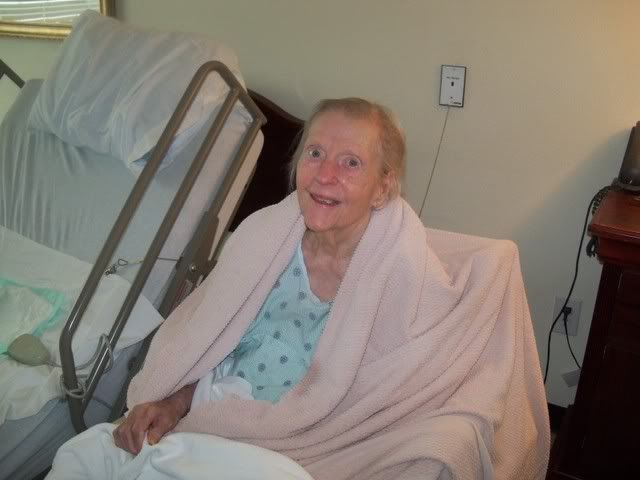 We have gotten breaks though and have enjoyed having fun with the kiddos. We went to my kindergartener's favorite park recently and played all morning. Here is a pic of my kindergartener enjoying a break from playing.
He also took these two pictures (as he went around with my camera.)The first is of my hubby and I and the last one is of our toddler.