The kitchen my kiddos got for Christmas has been a source of entertainment! Luckily, Santa got this heavy-duty kitchen (over 80 pounds) because it wouldn't fall down and seemed sturdy, according to the customer reviews on Amazon. It took about a couple hours to put together (and there were no words in the instructions...only pictures, which surprisingly proved to be very helpful.) When you take out the sink, you can fit in an average six year old!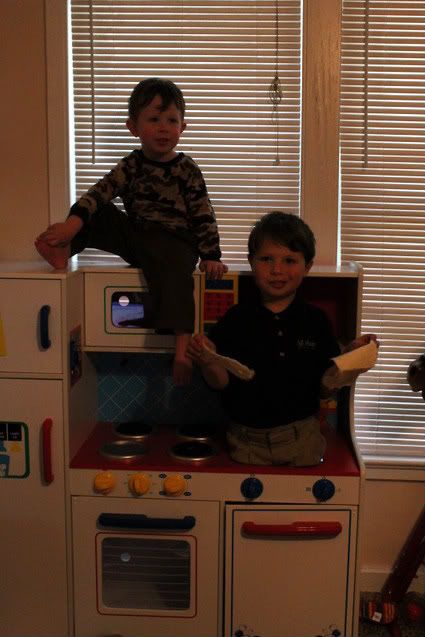 Yes, the stove part is big! An average toddler will fit inside with the shelf removed and can pretend to be a turkey (even though they wear a frog costume.)
Naturally, I had to open the stove periodically and baste the huge turkey with my pretend butter (complete with sound effects and cup.)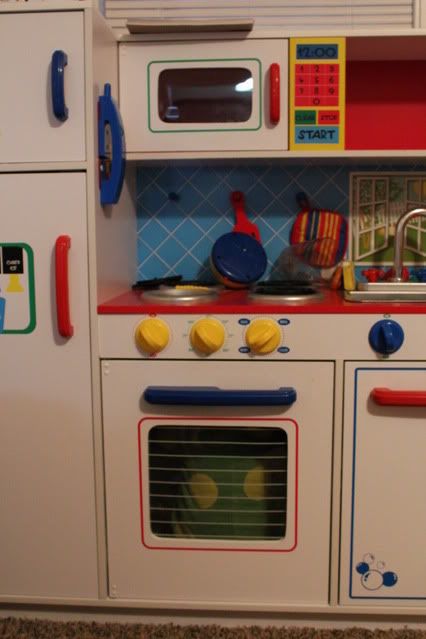 Heavy and well put together, it easily holds lots of weight on the top as well! Little boys are so much fun!!! I haven't yet moved it out our living room, lol! It's convenient to watch them play while in this room so I just left it....I'll eventually move it.