Last weekend, my new Cub Scout went on his first campout. While we love camping, especially when it's cold, it was out first with other people around (who are not family.) In addition, while most participants were dads and sons (with the exception of one kiddo who had both mom and dad,) my kiddo was had just me (hubby was at work.) I had been kinda feeling anxious about it but knew that it'd work out ok. Our first cold front of the season had come in that weekend and it got into the lower 40s. For some, it was just too cold! We were seasoned veterans in that department and loved it! I overpacked with practically everything...but forgot my camera! Luckily, thanks to my older brother, I had my camera from my phone for a few pictures and grabbed another picture from a friend's FB page. We saw armadillo and deer all over the place. The tent neighbor's food box had a raccoon breakin and lost their hot dog buns. We were so tired (from all that fresh air) that we didn't hear a thing! All in all, we had an excellent time and my kiddo can't wait to go again!
My 'lil Tiger Cub.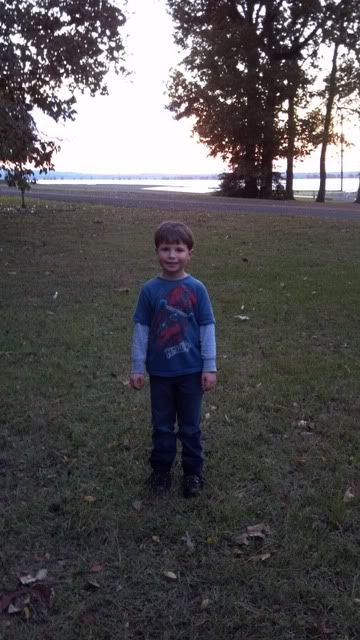 Sunset at the State Park.
Fishing of the pier was a big hit! Nothing was ever caught but they enjoyed trying. My kiddo with his two friends.