We went to my SILs after last Christmas and the boys had a great time. I noticed that my preschooler was becoming a great big brother to my toddler.
We didn't allow our toddler out on the pier by himself. Here he was at the end of it (before I quickly got him off!)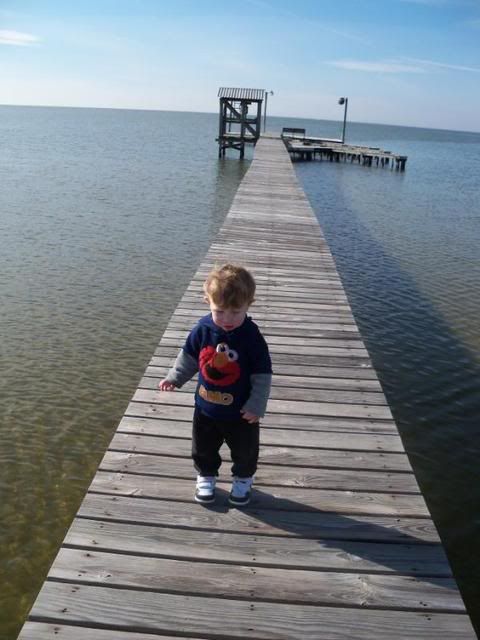 When we did walk on the pier, my preschooler was protective of him and held on to him at times to make sure he didn't stray too close to the edge.
They loved playing in the water, even though it was really cold outside! They climbed down the dog ramp to get to the water.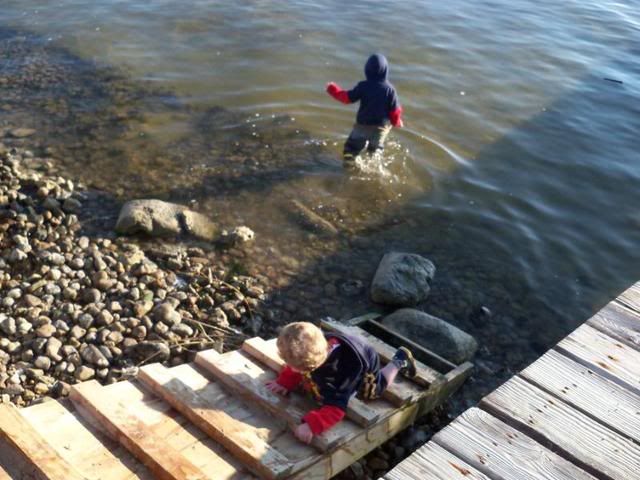 Looking at rocks together!
Walking around...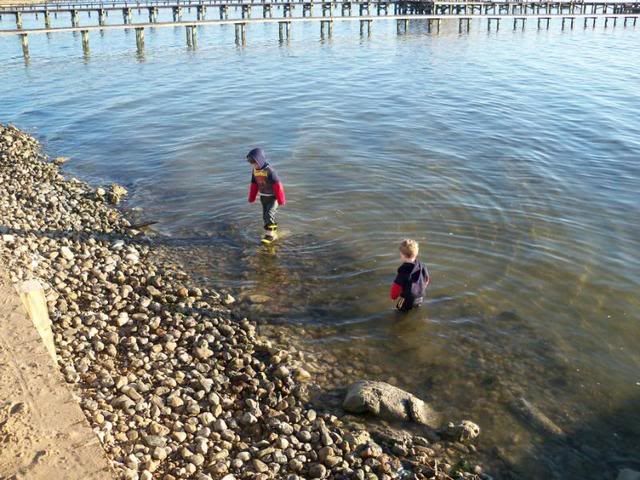 And here's my preschooler in deeper water looking to make sure his brother didn't follow him.