We went to a state park recently and had lots of fun playing! I love hiking and exploring places like that but with two little ones, we had lots of fun at the playground and playing in the sand instead. While at the office paying our fees, I was talked into buying a bag of large bugs at the gift store. Those bugs enjoyed playing with us as well. It was a really good day...we played for hours. Next time, we'll bring a lunch.
My toddler near the creek.
Opening the bug bag.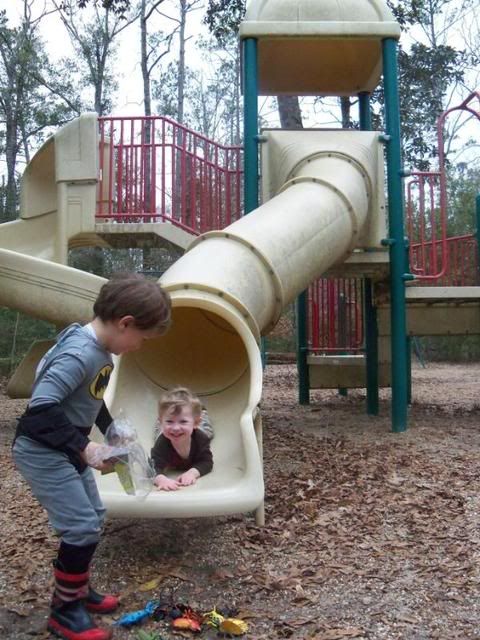 Did I mention that we played lots of Batman and Gotham City scenarios too?
And practically most of the time we were there, we were all alone. It was very quiet and we were able to play as loud as we wanted. Near dusk, it was very peaceful and we could hear the sounds of the forest and animals. Nice.....