I love this time of year....autumn...pumpkins...red and orange colors! There is a church in our community that sells pumpkins each year and we always go there to pick out a pumpkin for making a jack-o-lantern. My preschooler took his time to find the perfect one.
Starting the search...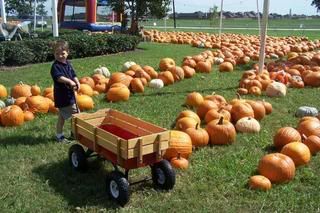 Found one...but now want a bigger one...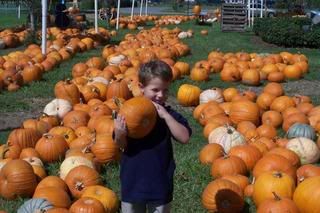 Still looking...
Finally found one! Sitting on it making sure it's strong...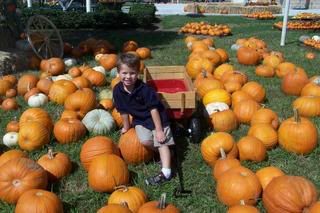 Taking the pumpkin in a ride...on the way to the car.
Cody (my nephew) also picked one out!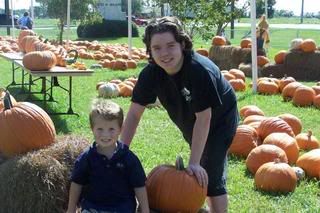 C'mon Halloween!!