We had a nice cold front this past week and it rained for days. After a couple days, the boys couldn't stand it and needed to play outside! Since it wasn't thundering or lightening, we let them....and they both had their rainboots on! They had a great time and stayed out for a long time!
Standing in the rain to pose for a picture!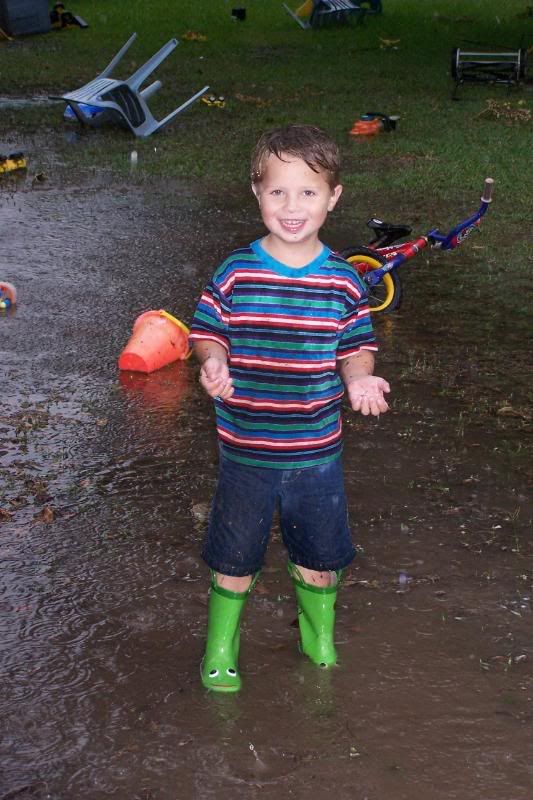 And my toddler licking the raindrops from his mouth. Within a minute after I took this picture, he decided he had had enough and we all went back in.