Last week, my toddler has his first haircut. I had been putting off getting it done because his hair was full of curls but it was starting to get in his eyes. Both he and his dad went to get their hair cut at the same time. It was from a place my hubby has been going for years and where my preschooler gets his hair cut as well. Now, they'll all be going there. Just a guy thing...
Toddler is not sure what to think.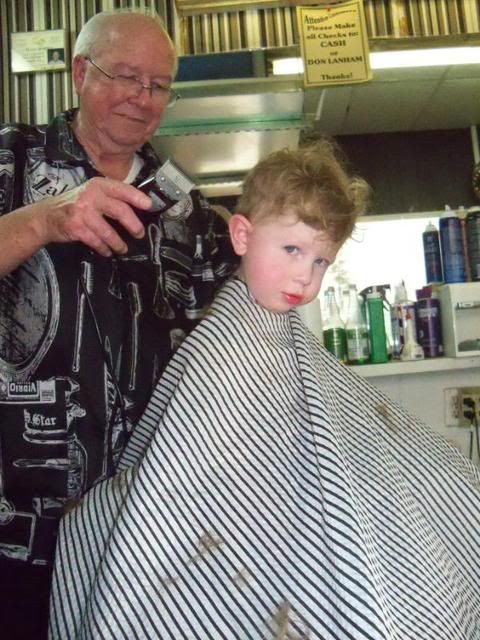 Toddler and Dad.
All done!
For more fun with SOOC Saturday please visit Melody at
Slurping Life.