Even though so much of the US still has snow, where I live, it's getting hot! The a/c has been on inside for the last week and it was 79 degrees today. Unfortunately, I realized my car's a/c didn't work so I'm taking it in tomorrow to get fixed!! I'm already seeing mosquitos, the anthills are everywhere (and biting my toddler) and you can see signs everywhere that summer is close by!
Flowers are blooming in our yard.
My preschooler can't wait to go swimming...
(it was really cold, but he stayed in for a while.)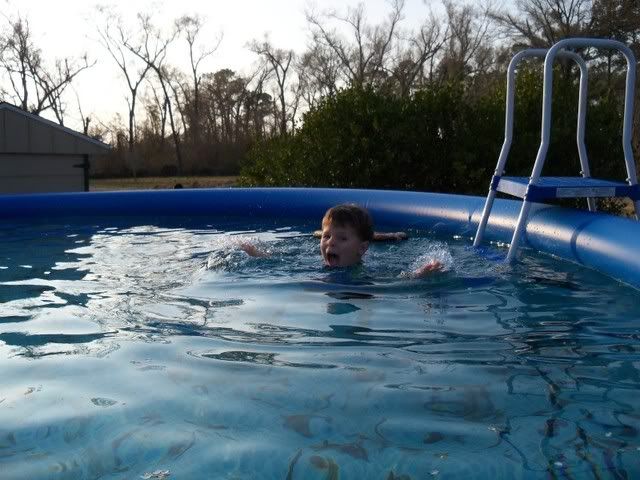 And of course, yummy ice cream!