I don't remember having a whole lot of fun in school. Even in elementary, I didn't have a lot of fun, didn't feel like I fit in or enjoyed it. It was something I had to do because there was no other choice. I want to make sure my kiddos have a different experience. I am in the same city and the same school district I grew up in so I am choosing to put my kiddos in private school (for as long as I can afford it.) So far, I'm having a great time enjoying his experiences!
Last week, after studying about TX and all things western, my preschooler's class had a rodeo and chili cookoff! Actually, they made stick horses and had horse races and then we all ate chili in the classroom. It was a great build-up and all the kids had a great time. They wore their western wear and looked so cute!
Doing a circle dance... (mine is wearing the duster)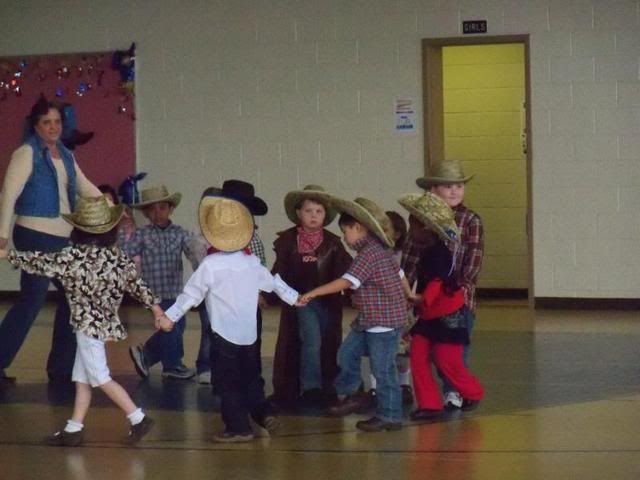 A view from the back. who know that that Halloween costume I got last October would come in handy. He loves to dress up and my great shopping skills came in handy, lol!
The parents were invited to also do a circle dance with the kiddos. I stayed off to the side to take a pic and my hubby (and toddler on back) joined in.
He named his stickhorse "Megatron."
Pic of us.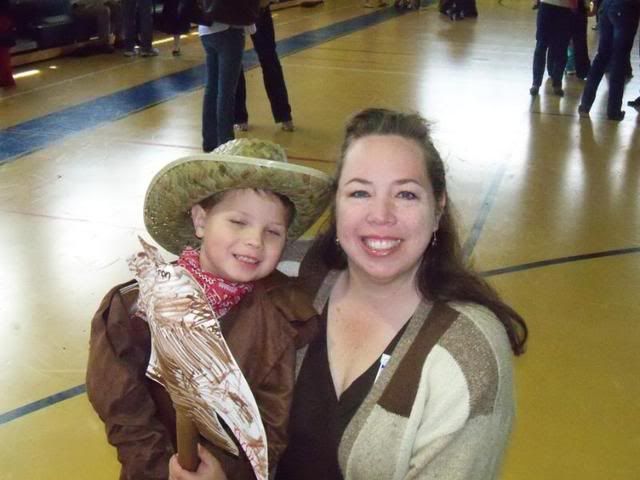 My preschooler and his best buddy.