I had been wanting to go back to the aquarium since I saw
Julie'
s post. Since we had been so far away from home, we thought we'd go see a different one for a little while. We got there and one of the first things we saw was the huge area of those large fish and mammals swimming around. I was in heaven watching them swim around and could have watched for hours.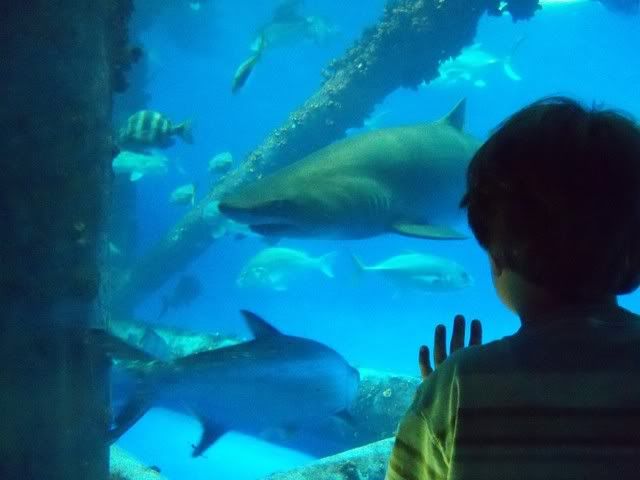 Lovely stingrays. But unfortunately, some nice lady told my preschooler that downstairs was an area where he could touch the stingrays...so we hurried through some great areas to find the elevator to go down to see them....sigh.
I feel like I skipped so much and wasn't getting enough out of the high rate of admittance in there by having to hurry through to find the stingray pool but after we got there, and patiently waited for it to swim close enough around to tough it finally, it was worth it (because my preschooler was on cloud nine!)
DH loved the dolphin area as did I.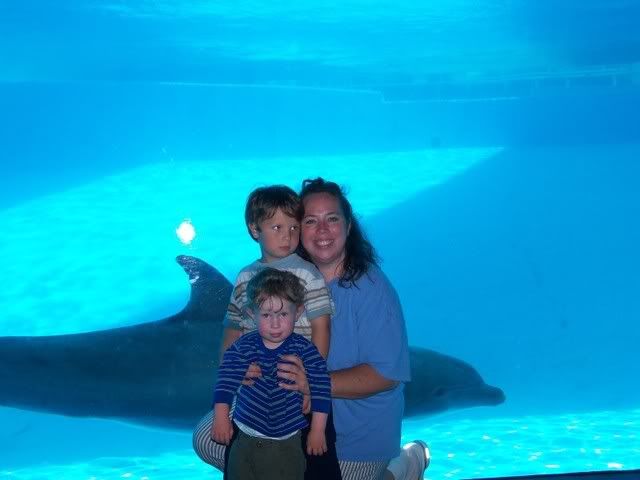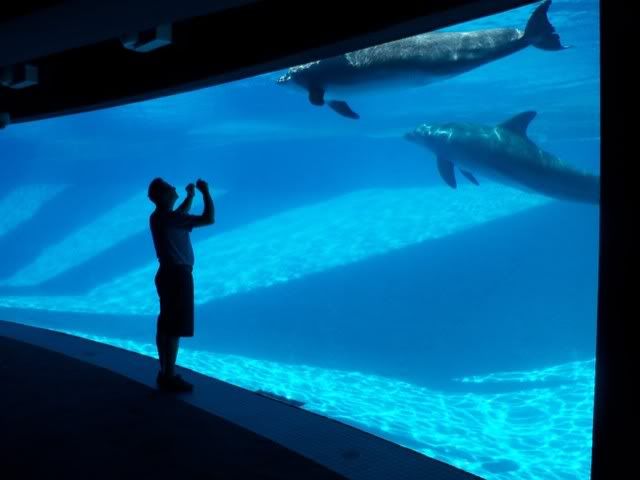 We had a lovely time, albeit short, but I think it'd be great to return in a couple more years as well (to see the stuff BEFORE the stingray pool, lol!)