My SIL at the bay went out of town and requested that we dogsit for her. She has four dogs who need lots of attention and specific needs. We were happy to help out because of so much she and her hubby have done for us as well as being able to enjoy their house/yard while there. We were there for a week and had a great time.
This is a pic of my hubby pointing out a bird on the pier for the dogs (they love to run toward them and have never caught one.) This pic shows three out of four dogs. Luckily, SIL didn't leave her foster dogs for us to watch as well (she volunteers for the local dog shelter and often has foster dogs that live with her.)
The kiddos loved playing in the whale pool!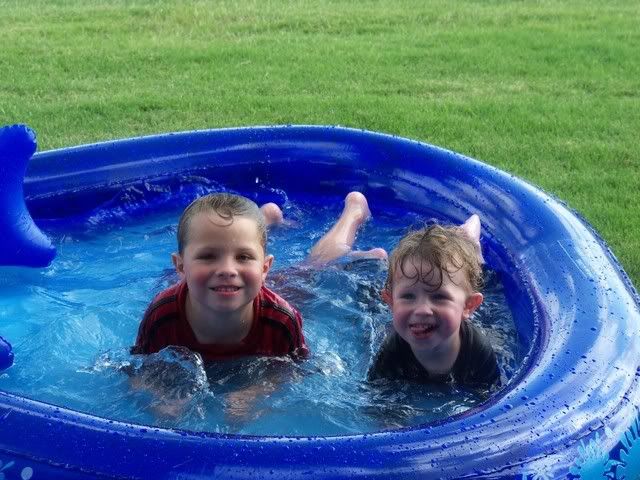 And my preschooler learned to lay down in the water without getting water in his nose (something he hates.) He kept getting in this position!
The wildflowers down the road were gorgeous (I don't think the pics show how pretty they looked as you drove by.) This pic has some cows in the background that my preschooler insisted I have in the pic.