We went hiking yesterday and walked a long time. That is, for little toddler legs, it was a long, long time. We explored a lot along the way. Afterwards, we were extremely hungry and went to a Chinese restaurant and gulped down their egg drop soup. We all had a nice long nap afterwards as well.
While hiking, we found deer tracks.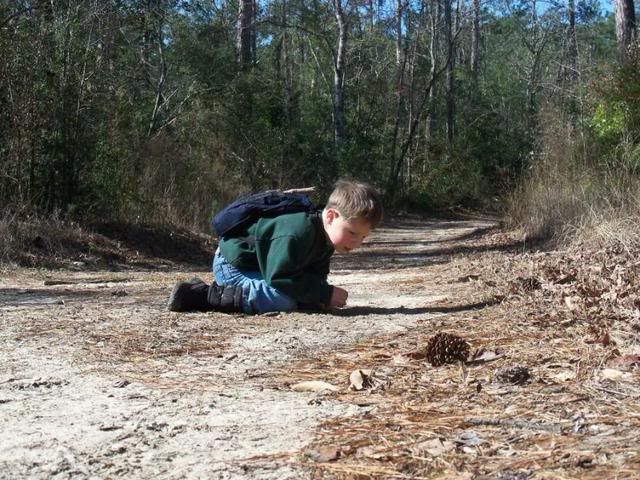 And laid down in the soft sand.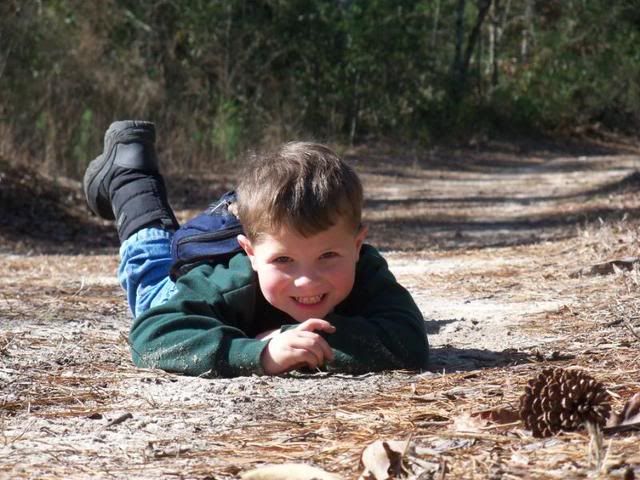 My preschooler carried his backpack with our drinks for when we go thirsty.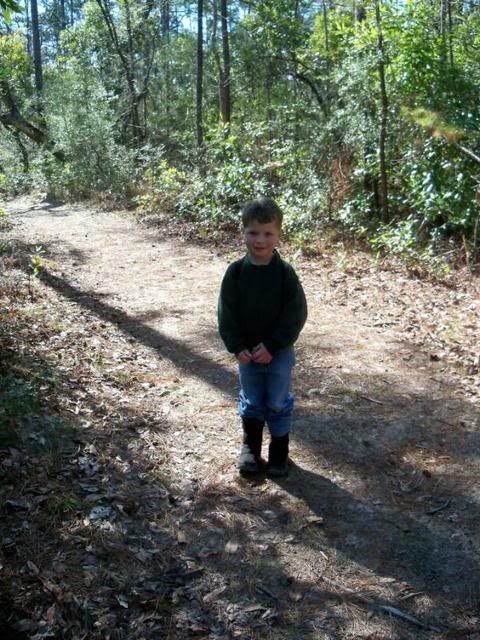 My toddler had my camera for a while and took this picture. We were in an area full of these pine trees. I imagine that if I were his height, I'd be looking up at a lot of these too.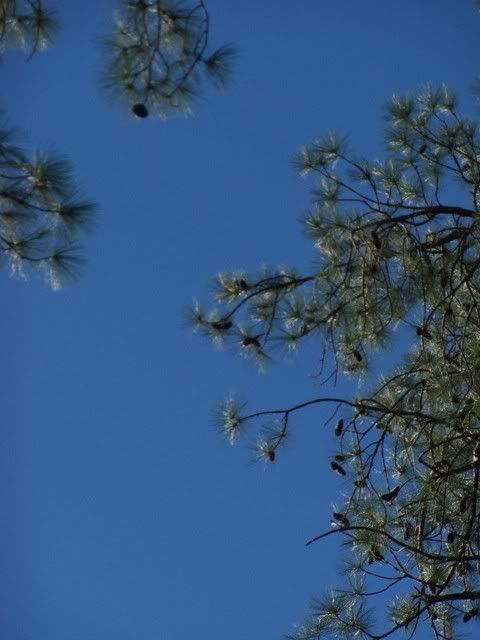 And, my preschooler took this one of myself and my toddler.