My older brother is five years older than I am and we've always been close. He has even lived close to me for many many years, making it very convenient for each of us to ask for assistance, if needed. We're getting prepared to replace our porches to our house (front and back) and bought some plywood to prime (both sides) before painting before replacing the old ones. Without hesitation, when being asked to come help, he was over within minutes and painted the all.
Even with all the extra supervisory help from everyone around as well as the free labor from four little hands, he continued to paint until it was dark until he finished.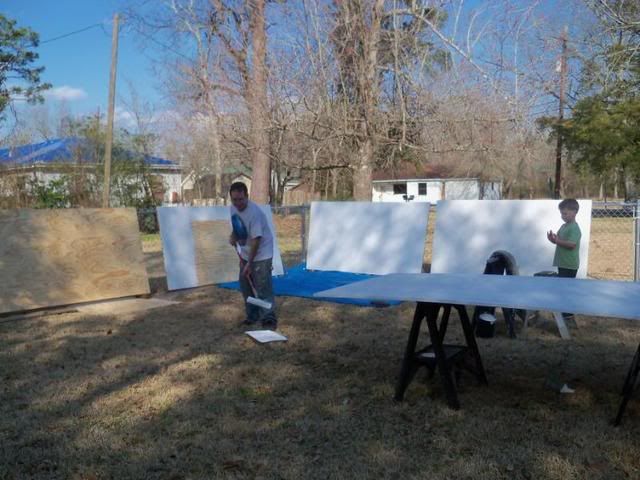 And, when cleaning up, he still had a sense of humor. My hubby (on left) and brother (right) make my life easy and comfortable. My brother has been my confidant, my partner in crime, my babysitter and the one who helps make me when my hubby is out of town (like make me chocolate pudding when I'm sick.) I don't know what I'd do without him. He's also become our camping partner and we always have to have him and his kiddo when we go camping. Thanks Mike for being a great brother!